Inspired by nature, Mitte water is a harmonious balance of purified water and micro minerals.
Mitte Home Balance Cartridge
Balanced drinking water,
for everyday hydration. *
We were inspired by the natural water cycle to create a soft, balanced drinking water with a neutral taste. Purified and mineralized, the way it occurs in nature.
Micro-contaminants are reduced using activated carbon derived from coconut shells and an additional layer of advanced microfiltration technology. (More info here)
The purified water is then passed through mineral layers to restore micronutrients - such as calcium and magnesium - which other filters remove.
Our cartridge portfolio is growing: new cartridges coming soon.
Calcium derived from calcite rock.
Magnesium derived from magnesit rock.
100% natural origin.
Responsibly sourced in Germany.
Bacteria*
Heavy metals, such as Lead, Cadmium, Chromium, Mercury
Chlorine
Microplastics**
Nanoplastics down to 0.2 µm
Improves taste and odor

*99,99999% of bacteria reduced
** that can occur in German tap water
Capacity of 250 liters of water
Activated carbon derived from coconut shells
Low-carbon reinforced wood-fiber cap
Made with food-grade plastic parts that are responsibly sourced

The Mitte Home cartridge expires three months after it is first used in order to ensure the correct hygiene and quality standards. Once a cartridge is expired or depleted, Mitte Home will no longer dispense any water.

Made and sourced in Germany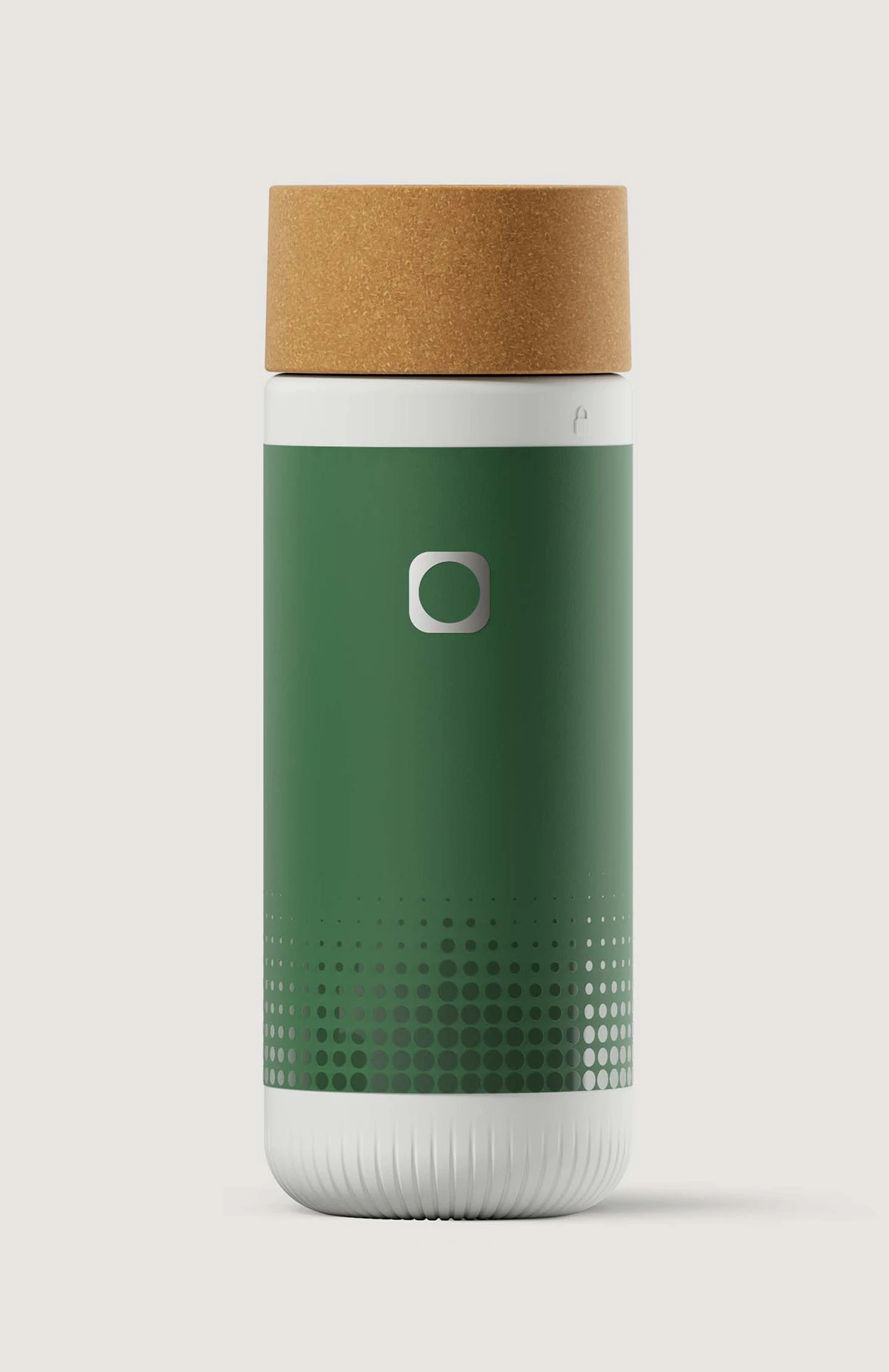 +
Powerful Filtration Using Activated Carbon
Instant purification as water travels through natural activated carbon reduces contaminants like heavy metals, microplastics* and even odor.

*that can occur in German tap water
+
Precise Microfiltration Using Hollow Fiber Membrane
Water then flows through another stage of breakthrough filtration – our superior hollow fiber microfiltration layer – designed to act as a barrier that removes bacteria and cysts precisely and efficiently.
+
After purification, every drop seeps through naturally derived calcite rocks, rich in calcium.
+
It then flows through a layer of magnesium-rich, naturally derived magnesite rocks. Ordinary water becomes purified and mineralized, from top to bottom.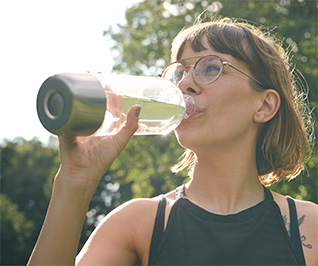 All day, everyday.
Chug it, sip it, gulp it – all day long. Balance is designed for regular daily hydration. So you can have your mind and body functioning at its best, consistently throughout the day.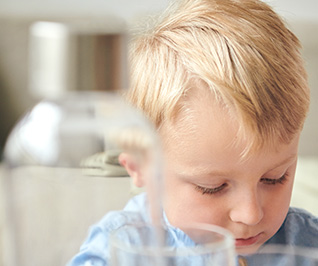 For the family.
Soft and neutral in taste and mineralized, Balance is perfect for thirst-quenching your entire household. It's all your family and kids need.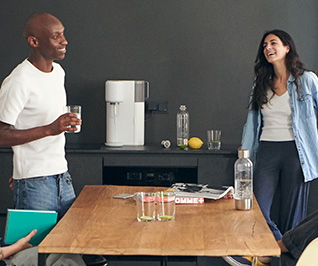 Dine with Balance.
Great for meals, Balance complements all palettes and all courses – from appetizer to dessert. The ultimate conversation starter.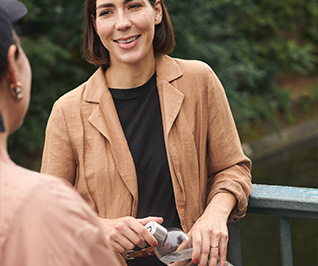 Bottle it up.
Bottle it, cool it in the fridge, and bring it out when you're ready. All set for home office, snack time with the kids, home workouts, and everything else in between. Always bottled at your source.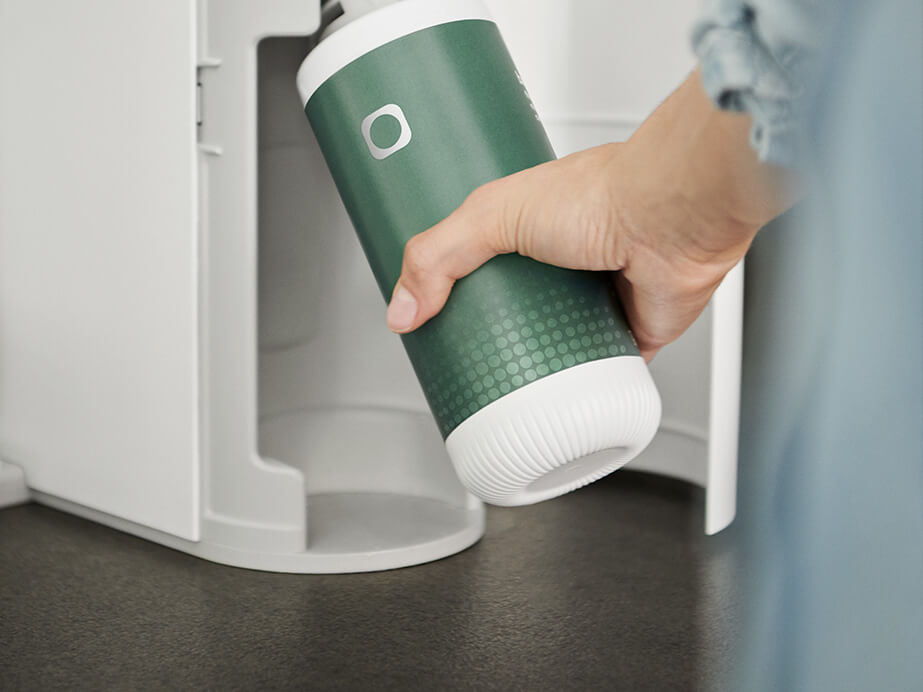 Each Mitte cartridge you use helps provide one person with access to safe water for two years. Mitte donates a share of its cartridge revenue to Water.org an organization that facilitates access to affordable loans to empower families in need with safe water and sanitation at home.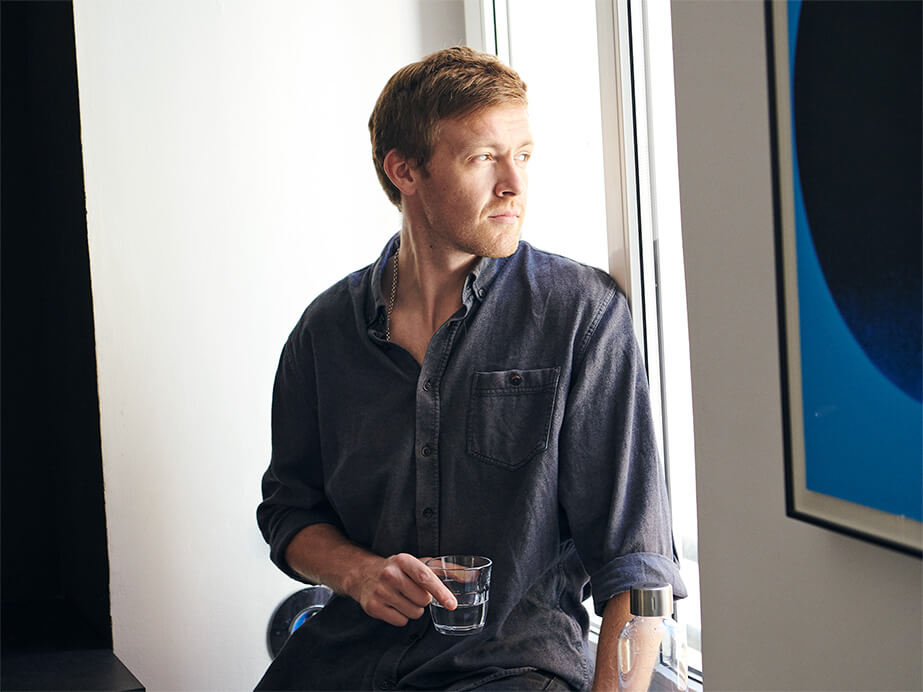 Send back your empty Mitte Home Cartridges with your complimentary return label. Any emissions generated during their production will be 100% offset to reduce the impact on the climate.
Smart Refills:
Never run out of Mitte Home cartridges & CO₂ cylinders
Since the Mitte Home cartridges and CO₂ cylinders need to be replaced based on usage, we offer Smart Refills, a demand-driven consumable replenishment service that is 100% based on your water consumption. Don't worry — it's not a subscription but rather order reminders when you're running low on Mitte Home cartridges or CO₂ cylinders
How does it work? Connect your Mitte Home device with the free Mitte app. Then when your consumables are nearly empty, you receive a notification via the Mitte app on your phone. Confirm the order in the app and they'll arrive before your current ones run out. You remain in complete control of your orders and you're free to pause or cancel anytime.
In our spirit of sustainability, we'll take care of disposing and reusing the depleted consumables appropriately. With every Smart Refills order, you'll receive a DHL GoGreen return label so you can ship back the depleted consumables back to us for free.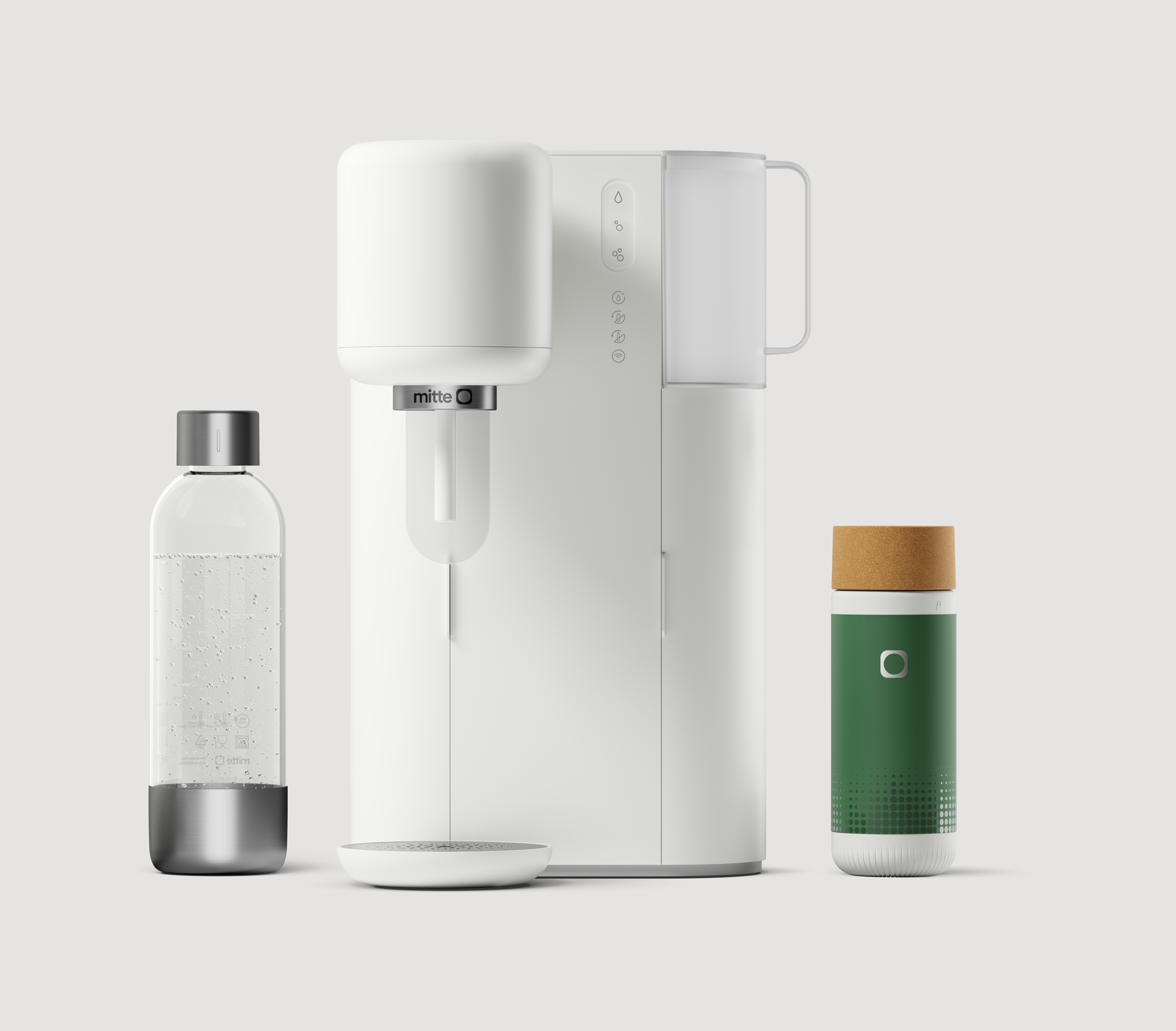 Turn your tap water into purified, mineralized, still or sparkling water.
In the box
Mitte Home
Mitte Balance Cartridge - Makes 250 liters
Mitte PET Bottle - Capacity of 860ml
CO₂ Cylinder - 425g CO₂
We're running low on stock. This batch is estimated to sell out in 24 hours.