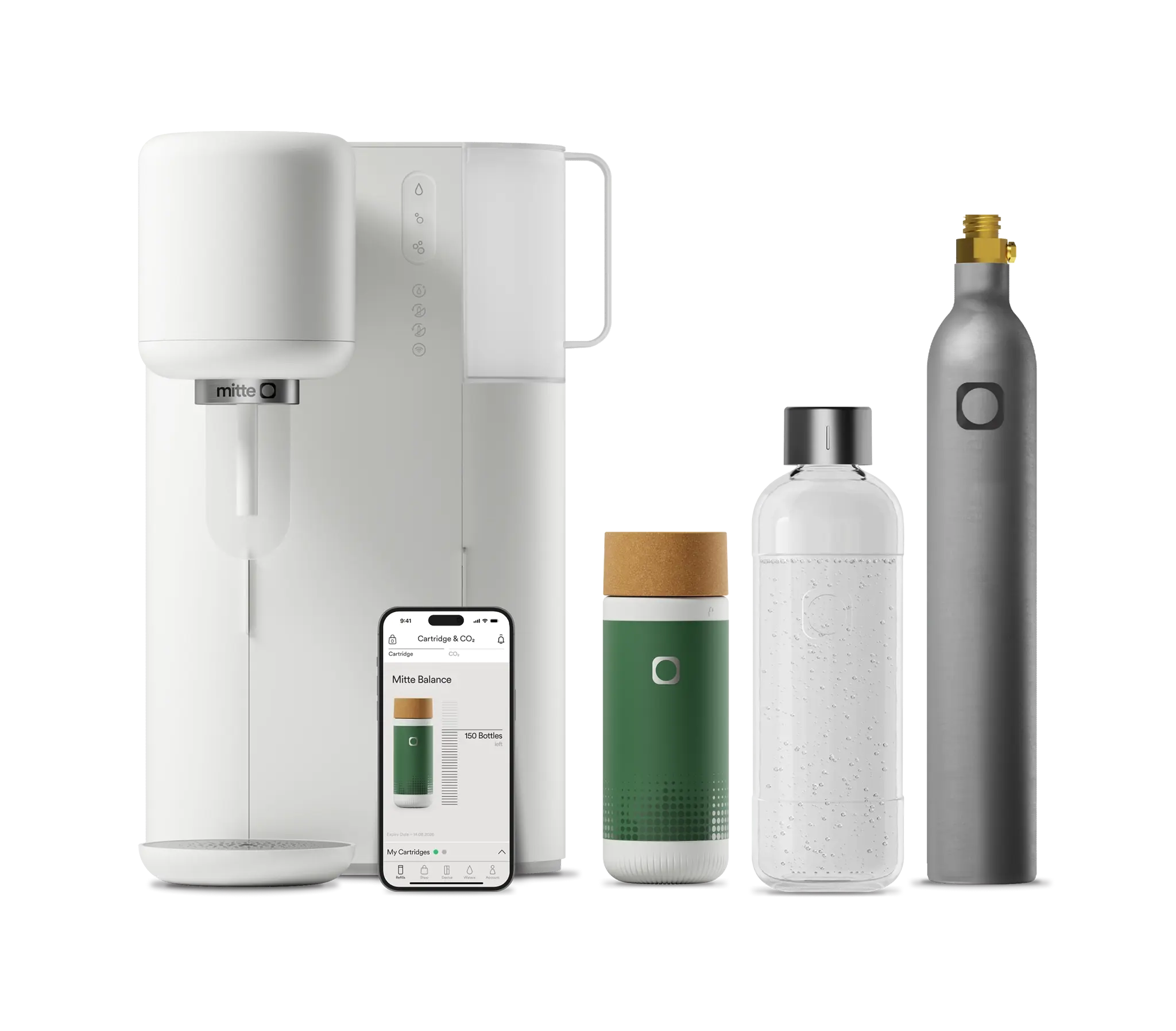 Your water, filtered and mineralized, still or sparkling.
How it works:
You get a Mitte Home starter kit, which contains:
1 Mitte Home rental device:
Your water maker
1 Mitte Balance cartridge
which filters and mineralises your water
1 CO₂ cylinder
for carbonation & better mineral uptake
Water bottle(s)
860 ml, glass and/or PET
Cartridge delivery at regular intervals – you decide how often depending on your individual usage.
Reorder your own CO₂ for sparkling water in our shop – whenever you need it with the Smart Refills service
At the end of your subscription, simply return the device.
Delivery time 5-7 business days