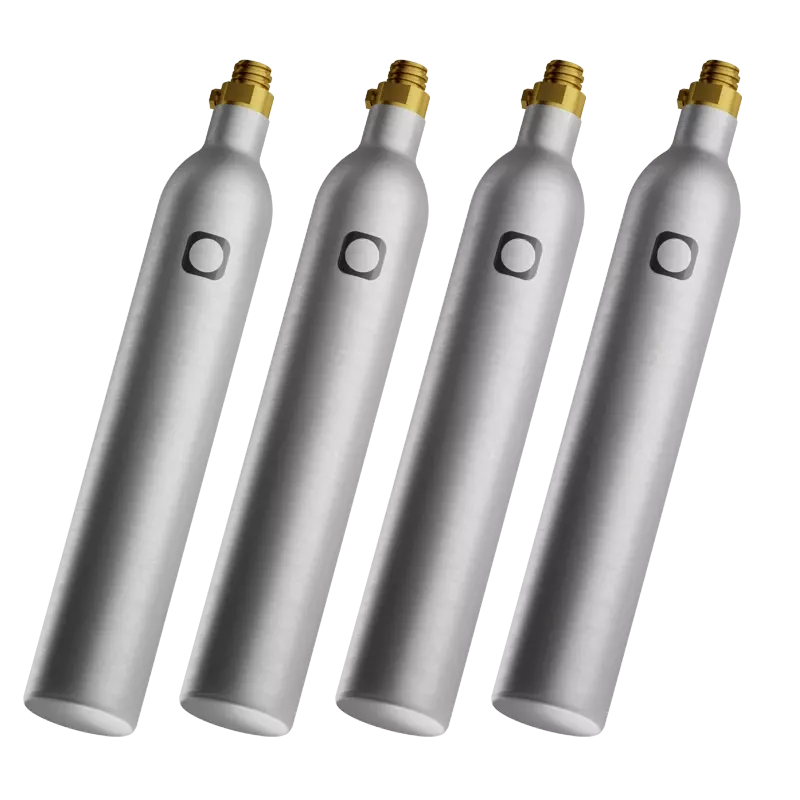 Available exclusively as Smart Refills through the Mitte app: ​pack of four Mitte CO₂ Cylinders filled with 425g premium food-grade carbon dioxide, bottled and sealed in Germany.
Smart Refills are order reminders, guaranteeing you'll receive replacement CO₂ cylinders before your current ones run out. Opt-in directly in the Mitte app.
Safety instructions:
Contains pressurized gas. May explode if heated.
Keep out of direct sunlight. Store bottle(s) in an adequately ventilated and dark place.
Keep away from children.