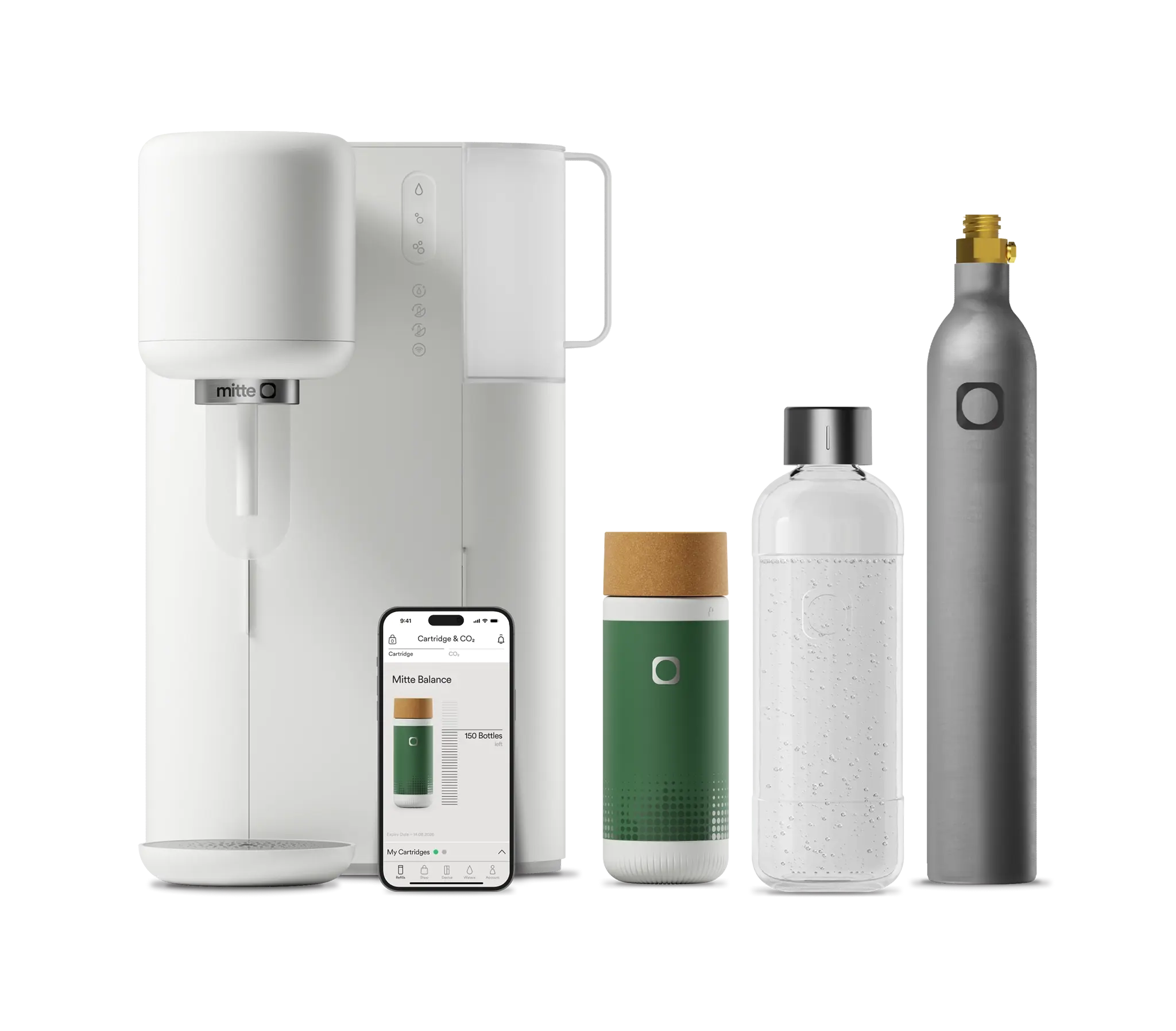 Your remade watermaker for filtered, mineralized, still or sparkling water.
You get the Mitte Home Starter Kit. It contains:
1 Mitte Home device
your 3-in-1 water maker
1 Mitte Balance cartridge
filters and mineralises approx. 250 litres of water
1 CO₂ cylinder
сylinder for carbonation & for better mineral uptake
1 water bottle
860 ml glass bottle with neoprene sleeve
With the one-off purchase of the starter kit, you will not receive automatic replenishment of consumables such as cartridges. However, you can easily reorder these via the app using Smart Refills.
Delivery time 3-5 business days
Subtotal
589.99
€
Includes VAT and Shipping